Social marketing promotes good health care for people and influence people to adopt a fit and healthier lifestyle. It also lets people know that one must be aware of the behavioral changes for society, and one must live a quality life in the community
More than 70% of adults in the United States of America claim that participating in Social Change has been quite significant
At the times when the USA was facing the economic strain, around 50 percent of men and 60 percent of women in the USA were engaged in social change via money, services and goods donations
On an average basis, 80 out of 100 adults think that they can make the world a better place through their actions
More than 60% of US men and 70% of US Women say that they prefer to assist other people that are not as much fortunate as they are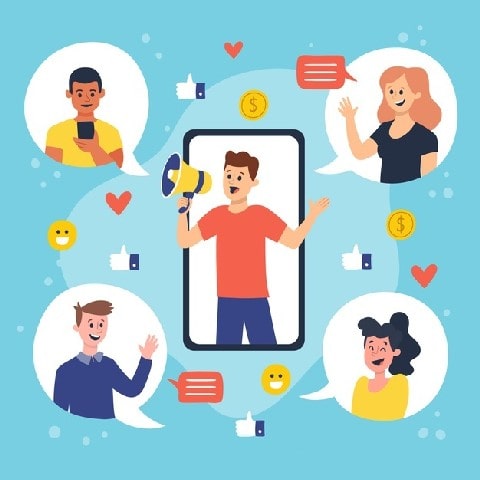 Right use of Symbols for Social Marketing
For a powerful social marketing campaign, we will use a wide variety of symbolic visuals that can also be recognized easily by the target audiences on the go. For instance, Smokey the Bear for wildfire prevention is one such symbol that was adeptly used in Social Marketing Campaigns.
Know different perspectives of your Customers
We adept customer orientation is one of the critical characteristics of the Social Marketing Campaign, and you need to understand the thought processes, viewpoints, inclinations, conditioning and tendencies of the people you want to influence through your Social Marketing Campaign.
The Dynamologic Advantages
Increased Brand Awareness
We will provide you social media is one of the most cost-efficient digital marketing methods used to syndicate content and increase your business' visibility. Implementing a social media strategy will greatly increase your brand recognition since you will be engaging with a broad audience of consumers. 
Higher Conversion Rates
After our social  marketing you will see increased visibility, your business gains more opportunities for conversion. Every blog post, image, video, or comment may lead viewers to your company's website and increase traffic. Social media marketing allows your business to give a positive impression through a humanization factor.
You reach large audiences. 
You have a direct connection with your audience. 
You can create organic content.
You have access to paid advertising services.
You build your brand.
You drive traffic to your website.
You can evaluate your performance.